Did you know that land to the east of Basingstoke is under serious threat of thousands houses being built, with the accompanying devastation to our local area?
The threat is very real. The plans are already advanced and major house-building companies are pushing for these proposals to get the go-ahead. But, we still have time to stop them. The plans could mean 20,000 extra people on your doorstep. These huge developments could swamp our communities. To put this in perspective, 9,000 new homes compares to c.3,200 dwellings that make up Old Basing and Lychpit now. If the Council accepts these massive housing schemes, we can all expect:

• Destruction of a North Hampshire Conservation Area and important wildlife habitats
• A complete loss of Sites of Importance for Nature Conservation (SINCs)
• Increased risk of flooding and pollution of the Loddon River
• A massive increase in traffic, pollution and noise on our crowded roads
• Insufficient infrastructure to cope with the increased population
• Increased school class sizes, hospital waiting lists and strain on policing
• A significant loss of rural character to the east of Basingstoke
• 10 years plus of continual building work, noise pollution and heavy vehicles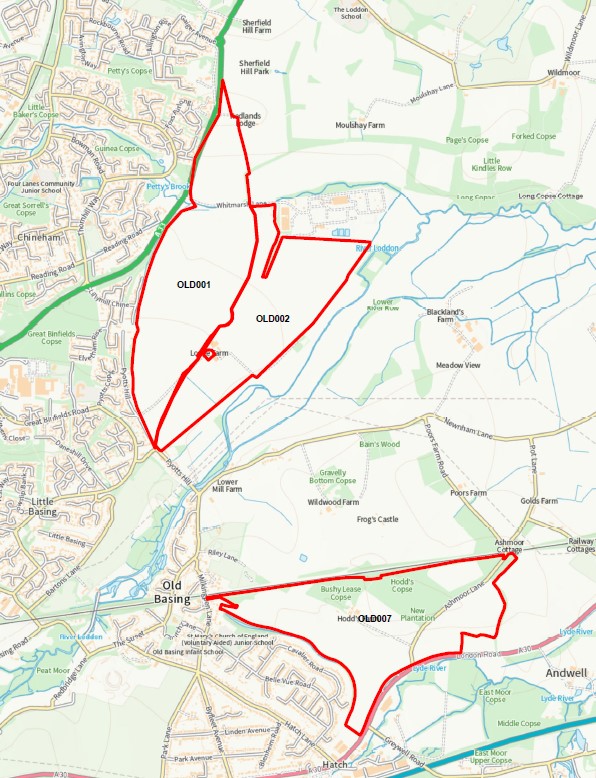 "It is time to take a Stand"
What Can You Do? SOLVE (Save Our Loddon Valley Environment) is a local residents' action group. We are fighting back against these proposals. By joining us, together we can make a difference. We urge you to get involved. This is about protecting our way of life in the communities that we cherish. We are managing a campaign to protest against these devastating housing developments. SOLVE needs volunteers to get involved. We need to strengthen our campaign.
Our volunteers are delivering leaflets, putting up posters and making our feelings known by writing protest letters and emails to the authorities.
SOLVE members are also attending important planning meetings where we are making presentations to defend our communities and we are arranging high-profile protest events.
Importantly we also need financial support to maintain our campaign. If you cannot get involved directly, but want to help us, all donations are welcome.